While Japanese environmental technologies are great, some people say there are various problems in terms of technology transfer and business expansion. The Project for Improving Water Environment by Introducing Bio Toilets in Viet Nam has been adopted as the "Model Project for Improving Water Environment in Asia, 2011" by the Ministry of the Environment (MOE). We interviewed three persons from Chodai Co., Ltd., Mr. Yuji Munehiro, Mr. Atsushi Uchida, and Mr. Yoshimaro Sawada, to ask how Japan's technology of bio toilets has been utilized in Viet Nam (especially in Viet Nam Railways), specifically, the benefits, the problems, and their business prospects for the future.
Trains of Viet Nam Railways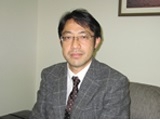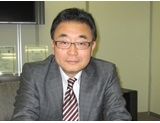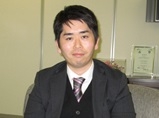 Mr. Yuji Munehiro Mr. Atsushi Uchida Mr. Yoshimaro Sawada

General Manager, General Manager, Chief Engineer,
Business Planning Division, Business Planning Division, Business Planning Division,
Business Promotion Group Business Promotion Group Business Promotion Group
Striving to achieve a win-win model that will lead to a solution of local problems as a private business

Q. How is your company related to Viet Nam?

Mr. Uchida: Chodai Co., Ltd. is a construction consulting firm. Viet Nam is one of our overseas bases and we have an office in Hanoi.

Q: Are there any other positive reasons to choose Viet Nam?

Mr. Uchida: Yes, there are several reasons. The technology behind bio toilets was originally developed in Japan and is utilized in the places where sewage treatment systems are incomplete, such as makeshift facilities and lodges. Thus bio toilets are considered to show their real value in Asian and African developing countries where sewage systems are still undeveloped.
However, bio toilets made in Japan are relatively expensive and it is expected that purchasing the toilets at the current price would be difficult for developing countries. Therefore, it was important for us to find a country which allows local manufacturing and procurement in order to ensure the spread of bio toilets in the future. In addition, we looked for a country not only with problems in sanitary conditions, but also with relatively high technology, matched labor cost, and potential as a production base and market. Countries that meet these conditions were narrowed down to the ASEAN countries. Then another condition to be added is a country holding a favorable image of Japan. All things considered, we have arrived at the decision that Viet Nam would be the most suitable country for our demonstration experiments.

Q: What are the social challenges and problems surrounding the "Project for Improving Water Environment by Introducing Bio Toilets" in Viet Nam?

Mr. Uchida: There are many problems in Viet Nam regarding public health, environment, and pollution. In terms of toilets, there are no sewage treatment systems in place. Although there are some plans, but they have not been implemented yet. Public and household toilets are generally of the vault types with tanks that receive feces, but they do not seem to be processed effectively and hygienically. The current situation is that, while the people have awareness of the problem, not enough measures have been taken.

Mr. Munehiro: Through visits to the ASEAN countries including Viet Nam, I have realized there are three common problems in these cities: 1) waste disposal, 2) wastewater/drainage, and 3) traffic. Each government has recognized these problems. However, under the current circumstances, no drastic measures have been taken, since these countries do not have enough money, technology, or adequate systems. We hope to develop and offer the services to deal with these problems. Introduction of bio toilets is connected to the second problem of wastewater and drainage. We are striving to transfer advanced Japanese technologies as a private business without utilizing ODA, and moreover working to turn the problems into a "win-win model" which may lead to a solution of local problems.

Q: It is an ideal business concept for companies to build a win-win relationship with the local communities, isn't it? Now, what motivated your company to start the "Project for Improving Water Environment by Introducing Bio Toilets?"

Mr. Sawada: As I said earlier, we have an office in Hanoi, Viet Nam, and we have been implementing various business projects. In October 2010, the Institute of Environmental Technology (IET) consulted with us about whether it is possible to use Japanese bio toilets in Viet Nam, especially in Viet Nam Railways, which had had a plan to introduce a new toilet system. Thus we started our own research on bio toilets. Through the research, we found that bio toilets have been traditionally used in the region of central highlands in Viet Nam, though their structure is different from that of the Japanese, and we concluded that the technology of bio toilets would be suitable to the situation in Viet Nam. In February 2011, the three parties, Viet Nam Railways, IET, and our company, Chodai Co., Ltd. signed a Memorandum of Understanding (MOU) on cooperative relationships to introduce bio toilets, and the same year, the project was adopted as the "Model Project for Improving Water Environment in Asia, 2011" by MOE.
(Supplement: The project was adopted as "Support project on global technical collaboration" by the Ministry of Economy, Trade, and Industry (METI) in FY2012.)
The signing ceremony held by Viet Nam Railways, IET and Chodai, Co., Ltd (in Feb, 2011)
Q: Could you tell us more specifically about the role-sharing among partner companies and organizations in promoting the project?
Mr. Sawada: We promote the project under a "consortium" system. We are the representative of the consortium and work as a coordinator. Other participants from the Japanese side include Seiwa Denko Co., Ltd., which is a bio-toilet manufacturer and in charge of providing technical guidance and personnel training, JR Hokkaido, which has some achievements in introducing bio toilets for trains, Hokkaido University (Professor Sensui) and Meisei University (Professor Furusawa) in charge of identifying problems and verifying technologies, and Ochanomizu University (Professor Otaki) in charge of evaluating the risks of secondary infection regarding bio toilets. Participants from the Viet Namese side include Viet Nam Railways, providing railway cars, IET, providing technical cooperation and information regarding the development of bio toilets in Viet Nam, and Institute for Agricultural Environment (IAE), which makes requests to upper organizations such as the government for the use of bio toilets under the rural environment.

Demonstration experiments for installing a bio toilet in a train

Q: Next, could you tell us about the purposes and targets of the "Project for Improving Water Environment by Introducing Bio Toilets?"

Mr. Sawada: It is difficult for Viet Nam to put the sewage system in place in all parts of the country due to financial and time constraints. It seems to be a realistic solution to introduce bio toilets in areas such as the central highlands, regions of dispersed population, and tourist spots, considering the lower cost and easier local procurement. We hope to provide solutions that bring a certain level of instant relief for the problem they are confronting.

Mr. Munehiro: National railways are related to the policies of the Viet Namese government. Prime Minister of Viet Nam has announced that the problems of discharged feces from railway cars should immediately be solved as one of the most critical issues of the country. Thus we might say that accomplishing this mission is one of our purposes.

Mr. Uchida: It may be unnecessary to add this, but the distance between Hanoi and Ho Chi Minh City is about 1,700km, and long-distance trains run for 40 hours. During busy period, trains carry about 1,000 people at once and pass through some of the large cities as well. I guess this situation cannot be overlooked as Viet Nam is an industrial country.
A rail track in Hanoi
Q: Specifically, how has "introduction of bio toilets" been implemented, and what technology has been applied?
Mr. Sawada: First, let me explain what bio toilets do. In short, sawdust is kept inside a big box, and feces are put into the box to be heated, stirred and decomposed. This is a technology where organic matter is decomposed by microbes and bacteria, and disease-causing bacteria and parasites are destroyed by the heat. No water is required and no odor is generated.
When actually introducing bio toilets, first we conducted a detailed research on the existing infrastructure of the railway cars of Viet Nam Railways, the region of central highlands, and construction sites. Most recently, based on the detailed research, we are at the stage of actually installing a bio toilet in a train and conducting demonstration experiments to collect data.
A manufactuaring site of bio toilets for trains
Q: Are there any problems you realized in the process of the demonstration experiments?
Mr. Sawada: Actually, Viet Nam Railways considers which bio toilets it would introduce: it can compare the Japanese bio toilets with the ones of other countries such as the United States. We need to express how great the Japanese technologies are to appeal to the government so that Japanese bio toilets will be chosen. In addition, we need to consider whether we can maintain a sustainable business in order to expand it in a better way for the future. Moreover, we need to develop and improve the system related to bio toilets. We need to improve the structure of the bio toilet so that it can be used in any situation. For example, while sawdust is normally used as the decomposing media, we substitute charcoal for train use, which produces the same effect as sawdust while making the box lighter; we have managed to reduce the amount of media to one-third of the ordinary amount.
The efficient use of residues has not been precisely examined yet. We hope to contribute to the improvement of the environment in Viet Nam by making a recycling system, such as appropriate reuse of residues on farms.

Q: What has been achieved by the demonstration experiments so far?

Mr. Sawada: Above all, we have succeeded in installing a bio toilet in a train and operating without any problems. This can be considered an achievement. If the demonstration experiments are successful, we could expand in to different areas other than national railways, as the demonstration has a very high impact. Besides introducing the bio toilets to the lowlands and central highlands, we may be able to expand into other neighboring countries.

Mr. Munehiro: Let me supplement the possible implementation locations: there are various locations to be considered, such as buses, ships, airplanes, tourist spots, construction sites, parks, and general households in suburbs.
Stationary testing of a bio toilet for trains
Expecting business potential for the future

Q: What benefits do you think the "Project for Improving Water Environment by Introducing Bio Toilets" has brought to your original business?

Mr. Munehiro: Our business consists of three main fields; 1) road/transport/regional community, 2) environment/new energy, and 3) healthcare/welfare/construction. This project belongs to 2) environment/new energy, which we are planning to further develop as one of our core businesses. While visiting many countries and having conversations with the local people, we have realized that there are needs for bio toilets all over the world. In that sense, we consider this a business with great potential.
When people hear that bio toilets are used in trains, they can get a clear picture of it and it has a lasting impact. The demonstrations should serve as our publicity in promoting environmental business. In the wake of bio toilets, it would be natural for people to start discussing how they will improve hygiene and the water environment. Hopefully, it will be connected to other environmental consulting businesses that we have continued for 30 years.
In terms of CSR, this project carries an easily-understood impact and has become a major topic of conversation. The bio toilet has been covered by various media and we have been invited to some international workshops. Thus, this project has effectively started to play a role as a tool for promoting such environmental issues.

Q: The project is full of business potential and is effective as a public relations tool, isn't it? How did you manage to make people understand the value of the project both inside and outside the company?

Mr. Munehiro: In order to achieve a better understanding inside the company, we have strived to enhance workplace communication by posting information on upcoming events and posing topics in the media, such as public relations magazines, websites, and brochures that employees normally read. We are focusing on communications inside the company by coordinating with the environment-related divisions to gain employees' understanding of the project and by regularly reporting to management. It takes time to make a profit as a business. Even so, we think it is important to go forward step by step to get results and show it is contributing to the company.
Our efforts to achieve a better understanding outside the company overlaps with what I mentioned as a benefit of the project—we are actively making presentations in the workshops and exhibitions. In addition, the project has been adopted by MOE and METI. Thanks to that, we are able to gain support from the administration and are making proposals to the partner country administrations and organizations concerned with solving similar problems.
Participating in international conferences and workshops
Q: What difficulties have yon faced, and what kind of support do you wish you could gain in promoting the project abroad?

Mr. Sawada: In the same way as with Japanese businesses, it is difficult to establish a trusting relationship. First, we need to build a solid team in Japan and share the same approach toward the project. Then, we need to pay a visit to a local community as often as possible to communicate with the local people and ask what they need, so that our technology can be understood and accepted. We have finally reached the point where we are now, after two years of hard work, establishing a trusting relationship.

Mr. Munehiro: We are also having difficulties in gaining funds and manpower. Private businesses need to make a prior investment. As a matter of fact, we are making ends meet on limited human and capital resources. Therefore, we appreciate the financial assistance from public offices such as MOE and METI. Since our project was adopted based on third-party evaluations, it helps us explain the importance of the project inside the company.
In terms of human networks, it is crucial to meet key persons, especially in developing countries. We have a hard time just trying to meet such persons. We would appreciate help from the government, the embassy, JICA, or JETRO in gathering information and finding a way to connect with such key persons.

Q: How would you score this project out of 100 points so far?

Mr. Sawada: On reflection, I could not give us a score of 100 points. However, we gave 100% of our energy for each case. Even with some mistakes, I believe our approach was basically correct, considering what we have accomplished so far. I think this is where the real challenge begins. Besides Viet Nam, we hope to expand bio toilets to the Asian and African countries poor in water resources. Furthermore, other than bio toilets, we hope to work on improving domestic wastewater in the future.

Mr. Uchida: The field of toilets may look unspectacular. But it is true that there are a lot of countries poor in water resources around the world. Disseminating bio toilets to those countries may improve the hygienic environment and contribute to better healthcare for the children.

Mr. Munehiro: From a business point of view, in the near future, not in the far future, we hope to make bio toilets packaged and provide them as a service to the developing countries which need them.
In terms of contribution to a better environment, we hope bio toilets will become an opportunity for developing countries, especially in poor regions where people are living in an appalling environment, to improve their quality of lives and to change the way of thinking about sanitary conditions and the environment.
Source: env.go.jp