In Vietnam, the Korean scientists have introduced and demonstrated a nano filtration system at Hoa Lac Hi-Tech Park. Tested water resources are taken from the most polluted rivers in Hanoi.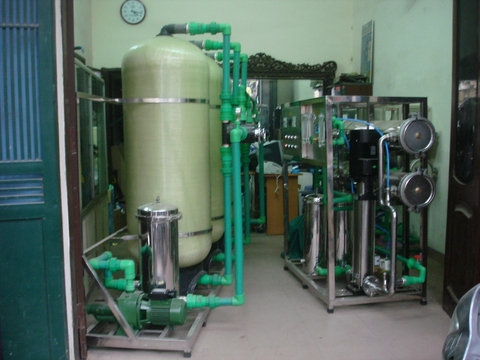 The system demonstrated some advantages such as filtration systems do not use electricity, types of organic matter and harmful bacteria will be removed and discharge no waste water.
Dr. Nguyen Van Lang, former Deputy Minister of Science and Technology, said that compared with commonly-used RO filtration systems, this useful technology solution is suitable with many localities in Vietnam.
Scientists have conducted experimental installation in some provinces of Dong Thap and Ha Noi. If it works well, the relevant authorities will sign a technology transfer agreement to reduce production costs.
Source: Tinmoitruong